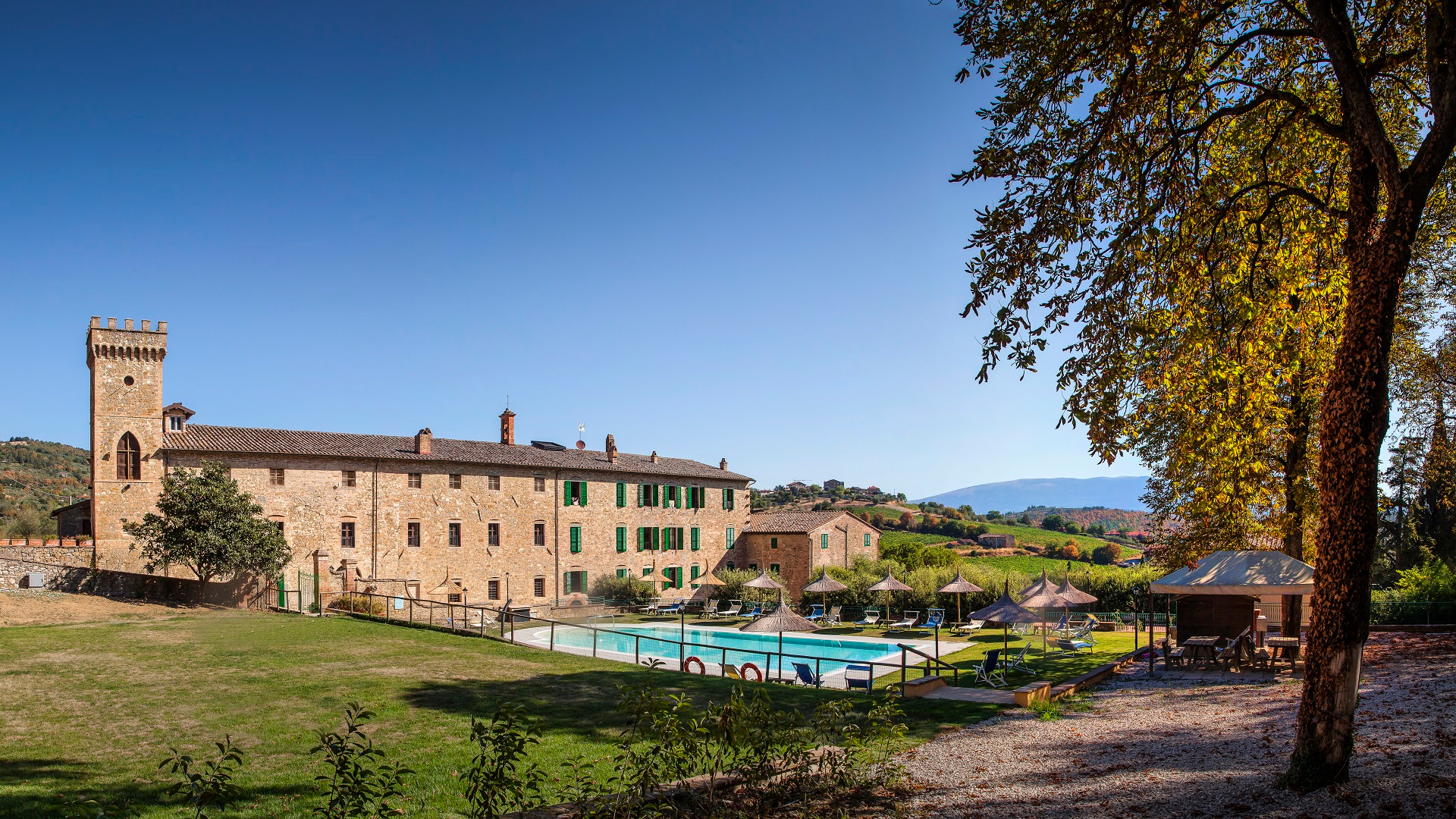 Pucciarella Farm and his Castle

Immersed in the green countryside of Umbria, Pucciarella Farm covers more than 300 hectares of land among Magione and Corciano. The heart of our company is the Castle, surrounded by vineyards, olive groves and a small forest, this castle was once inhabited by nobles. We carefully restructured and renovated the spaces of the castle by creating large flats suitable for families and groups. Our captivating venue has a private garden, a church dedicated to St. Anne and a gorgeous swimming pool with a Jacuzzi system.
Pucciarella Farm offers a beautiful and unique XVIII Century Castle with accommodations. You have the ability to stay in one of our 11 completely renovated rooms. The flats can accommodate from 2 to 6 people and are all furnished in a simple and functional way. Linens and towels are provided. Each flat has a kitchen, TV and free WiFi.
We host one week stays, usually from Saturday to Saturday. It is also possible (if available) to book shorter stays (short period reservations during low season could be confirmed quickly, but during peak season the reservations could be confirmed even a few days before the date of arrival). Choose the period you want and then check the availability of the apartment online, after that our system will allow you to book on our website. For Saturday to Saturday stays, once you book the apartment you will receive a confirmation email with our bank details. A confirmation deposit should be made within 10 days via bank transfer, otherwise the reservation will not be confirmed. The balance is paid with Credit card, Debit or Cash directly on site at time of check in. If the reservation is for a period shorter than one week you will receive the confirmation email when accepted.